Ethical Standards
Introduction
REVISION is a circular fashion platform that enables you to shop past, present and future – direct from luxury designers around the world. Our aim is to offer a responsible and slower approach to shopping luxury fashion. Through our directional platform, we present a trans-seasonal blend of hard-to-find Archival, New Season and Made-to-Order items, allowing you to constantly discover independent brands and new pieces, irrespective of their season. We aim to constantly blur the lines of what is considered 'old' and 'new.' 
Circular Economy
Through selling archival pieces alongside new season collections, REVISION helps independent brands reduce their waste and contribute to the circular economy, keeping products in use for as long as possible and thus extracting their maximum value. We strongly believe that old stock should never be destroyed or sent to landfill and that the life cycle of garments can always be extended beyond the parameters of the traditional fashion calendar. 
We provide a response to the overproduction issue in the luxury market, by working with designers to address the backlog of garments in a responsible way. REVISION provides one destination for consumers to be able to engage with issues, and provides brands a space to reinstate value to past garments that would otherwise be sent to landfill.
REVISION's dedicated retail mission is to divert textile waste away from landfill – by pushing for creative solutions (i.e., up-cycling) to promote the circular mindset of waste as a resource.
Materials & Production
We work with independent designers that ensure clear transparency in their processes and must meet our criteria to benefit the environmental, social or animal welfare practice. We aim to work with designers that use dead stock materials, and reduce waste materials throughout the production process. We also work with larger luxury designers for their archive & new season - empowering them to enter the circular economy.
Offsetting
We have teamed up with Greenr to give you the option to offset the carbon footprint of your purchase. Greenr is a social enterprise that uses technology to connect you, the consumer, to carbon offsetting programmes in a transparent way. Their carbon experts have sourced some of the leading carbon removal projects in the world, all of which are of the highest carbon standard with certifications under the gold standard, verified carbon standard, the woodland carbon code and CCB standard.
We have also teamed up with Ecologi, which allows us to combat the climate crisis by planting a tree for every product sold, working with reforestation projects around the world. Ecologi uses our contributions to invest into a broad range of offsetting projects - you can visit our Ecologi profile for transparency on which projects we are contributing to. Each month Ecologi supports a range of carbon reduction projects that are certified at the very highest level by Gold Standard and equivalent.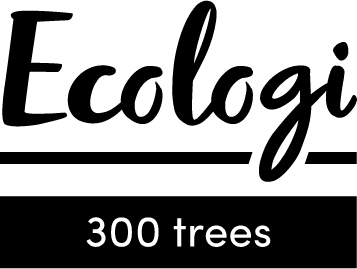 Packaging & Delivery
At REVISION, we are constantly seeking innovative ways to reduce our packaging footprint. We use biodegradable packaging boxes, with recycled tissue paper and aim to eliminate as much single-use packaging as possible. We carbon offset all deliveries and returns of orders in order to reduce our carbon footprint further.
These packaging standards do not always apply to our partners, who ship the items themselves. We are looking to standardize all of our packaging across all of our partners - however, we anticipate this will take time as a small business.
Glossary of Terms
Archive/Archival - Items that precede the current season. These items are unworn and are fulfilled directly from the designer's archive. These items are typically classed as unsold inventory and therefore by purchasing them, you are extending the lifecycle of the garment and reducing waste. 
New Season - Current season items that are either made specifically for the season or are part of a core/permanent collection. 
Made to Order - Items which are made upon order. These items will start production when your order is placed, hence the longer delivery times.
Pre-Order - Items which will go into production in one bulk. For example, you can order a t-shirt that will only go into production, with all other orders, in January.